Semi-automatic filling machine Ecopil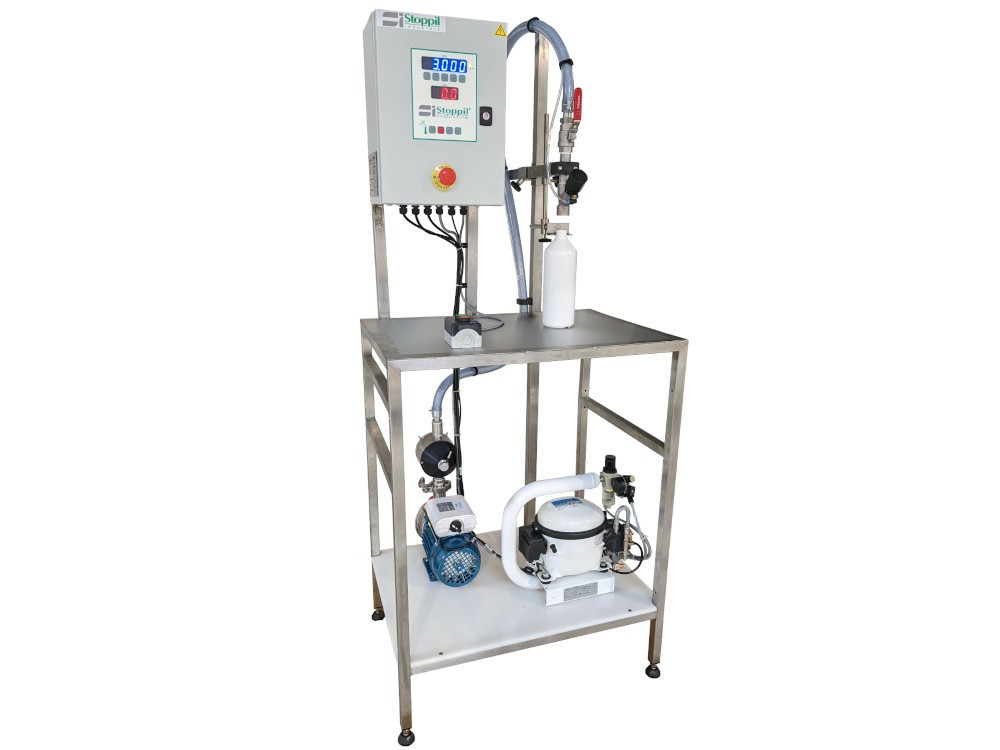 The Ecopil Stoppil semi-automatic filling machine is designed for low speeds.
This machine is particularly suitable for products with low viscosity. Ideal for beginners in industrial filling with a minimal budget.
CHARACTERISTICS
Machine frame AISI 304L stainless steel
Machine equipped with a volumetric or electromagnetic flowmeter depending on your product.
Piloting carried out by electronic card.
Machine offered with a centrifugal pump.
FLEXIBILITY OF USE
For filling containers from 100 ml to 10 liters.
Quick format change without tools.
Express start-up by plugging in 220V Mono socket
APPLICATIONS
A machine suitable for all types of liquid products :
Food (sauces, syrups, oils...)
Chemicals (cleaning products, plant protection products...)
Cosmetics (shampoos, lotions, shower gels...)
Pharmaceuticals (syrups, food supplement)
OPTIONS
Distance filling nozzle for containers over 10 liters.
Semi-automatic filling machine Ecopil in pictures
Documentation to download
ZAC du Chêne Saint Fiacre
6 rue de la Découverte
77600 CHANTELOUP EN BRIE
FRANCE